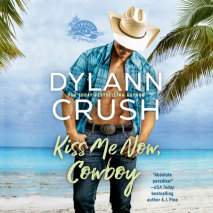 Professional bull rider Justin Forza might have to trade his cowboy boots for flip flops to win the woman he loves. Forzas aren't quitters. That's the motto professional bull rider Justin Forza's dad has drilled into his head since the first tim...
Two best friends have one week to return a lost love letter found in a candy store—and to work up the courage to confess to the deep feelings between them—in this romance novella from the acclaimed author of How To Fai...
"The perfect feel-good read."—Emily Henry, #1 New York Times bestselling author of People We Meet on VacationBritta didn't plan on falling for her personal trainer, and Wes didn't plan on Britta. Plans change and it's uncl...
"Warmly funny and gorgeously sexy."—New York Times Book ReviewA LibraryReads PickHouse Rules: Do your own dishes Knock before entering the bathroom Never look up your roommate online  The Wheatons are infamous among the east coast elite fo...