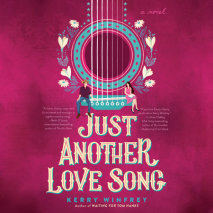 Two high school sweethearts get a second chance at their perfect ending in this charming new romance by Kerry Winfrey, author of Very Sincerely Yours.Once upon a time, Sandy Macintosh thought she would have her happily ever after with her high school...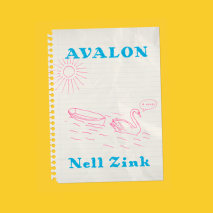 A profound and singular story about a young woman searching for her place in the world, from one of America's most original voices—the irresistible story of one teenager's reckoning with society at large and her search for a persona...
A sweet picture book, adapted for audio, about a girl who finds a special dress at a thrift store and imagines who may have owned the dress before her.When Rosie finds the most beautiful yellow dress at her local thrift store, the first thing she not...
A beautiful and gripping psychological novel about a mother and daughter who, after a lifetime on the run from a dark and dangerous past, land in a small Michigan town that may hold the key to ending their fugitive lifestyle. For Blue Lake's en...
"If you think you know how this one will end, I promise, you don't." —Kara Thomas, author of That Weekend and The CheerleadersFor fans of They Wish They Were Us and Sadie comes a propulsive thriller that reminds us that in real life, endings ar...
A sweeping adventure, set in the late 19th century, about science, love, and finding your place in the world, perfect for fans of Ruta Sepetys and Julie Berry.Seventeen-year-old Elizabeth Bertelsen dreams of becoming an astronomer, but she knows such...
While staying in a haunted Colorado hotel for her father's ghost-hunting television series, Karma Moon must battle her anxiety, interpret the signs of the universe, and get footage of a real ghost--you know, the usual.Karma Moon is a firm believer in...