"I called this book Out of Order because it reflects my goal, which is to share a different side of the Supreme Court. Most people know the Court only as it exists between bangs of the gavel, when the Court comes to order to hear arguments or g...
In The Majesty of the Law, Supreme Court Justice Sandra Day O'Connor explores the law, her life as a Justice, and how the Court has evolved and continues to function, grow, and change as an American institution. Tracing some of the origins of A...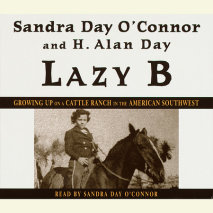 What was it in Sandra Day O'Connor's background and early life that helped make her the woman she is today-the first female justice of the U.S. Supreme Court, and one of the most powerful women in America? In this beautiful, illuminating, and unusual...