A captivating, emotionally taut novel about the complexities of a friendship between two women—and how it shapes, and reshapes, both of their lives  "Filled with gorgeous prose and deep emotion . . . Explores what it means to be an artist,...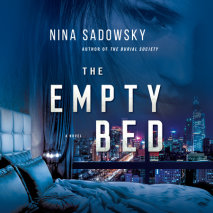 Catherine excels at helping desperate people disappear. But now she must use her unique skill set to find a missing woman in this electrifying novel from the author of The Burial Society. Eva Lombard is being followed. Or so she suspects. . . . Eva a...
A woman running from a dark past stumbles upon a tangled nest of seductions and secrets in this psychological thriller of obsession and betrayal. Catherine, no last name, doesn't bury the dead. She rescues the living—from intolerable, abu...
In her first novel since The God of War, critically acclaimed author Marisa Silver takes Dorothea Lange's "Migrant Mother" photograph as inspiration for a breathtaking reinvention—a story of two women, one famous and one forgo...