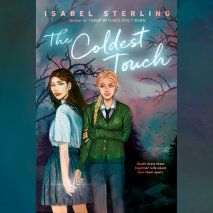 From the author of These Witches Don't Burn comes another paranormal romance for fans of Richelle Mead and Stephenie Meyer.Elise Beaumont is cursed. With every touch, she experiences exactly how her loved ones will die. And after her brother's death&...
The Conjuring meets Sadie in this queer ghost story, when seventeen-year-old podcaster Dare finds herself in a life-or-death struggle against an evil spirit.Dare Chase doesn't believe in ghosts. But as the host of Attachments, her brand-new par...
A baby can be a good excuse to skip a party, but . . . goodbye alone time, hello awkward new social obligations. All parents want the same things: to balance work and home life, to raise happy kids, to never attend a baby drumming class, and to b...
Kill It with Fire examines aging computer systems, the evolution of technology over time, and how organizations can modernize, maintain, and future-proof their current systems."Kill it with fire," the typical first reaction to a legacy sy...
"A practical, heartfelt manual for anyone who needs to change minds and actions. Lisa Cron shares the art of practical empathy with leaders who care enough to make a difference."—Seth Godin, author of The Practice A step-b...