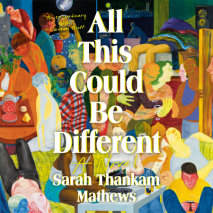 "An extraordinary novel, spiny and delicate, scathingly funny and wildly moving." —Lauren Groff, author of Matrix "Sarah Thankam Mathews' prose is undeniable." —Raven Leilani, author of Luster From...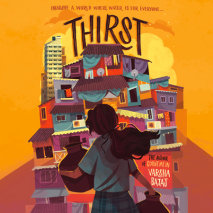 The riveting story of a heroic girl who fights for her belief that water should be for everyone.Minni lives in the poorest part of Mumbai, where access to water is limited to a few hours a day and the communal taps have long lines. Lately, though, ev...
The City Inside, a near-future epic by the internationally celebrated Samit Basu, pulls no punches as it comes for your anxieties about society, government, the environment, and our world at large—yet never loses sight of the hopeful potential ...
A timely resource to equip Christian parents to better understand the roots of racism and provide practical guidance on addressing issues of race within their families "This is a landmark work for our generation!"—Dorena Williamson...
How do Enslaved People Today Win (and Sometimes Lose) their Freedom?A community of rock quarry miners in a village in Uttar Pradesh, India gave their tiny cluster of thatched roofed houses the name Azad Nagar. Freedomville. But it hasn't always been ...
New from bestselling author Stephanie Perkins, and the perfect companion to her New York Times bestseller There's Someone Inside Your House, available now on Netflix!"The scares here are authentic, and the details meticulous, driven by a smart,...
A middle grade novel in verse about Samira, an eleven-year-old Rohingya refugee living in Cox's Bazar, Bangladesh, who finds strength and sisterhood in a local surf club for girls.Samira thinks of her life as before and after: before the burning and ...
Everyone likes Humaira "Hani" Khan―she's easy going and one of the most popular girls at school. But when she comes out to her friends as bisexual, they invalidate her identity, saying she can't be bi if she's only dated guys....