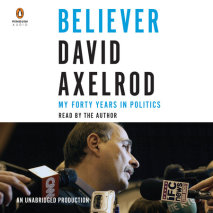 "A stout defense—indeed, the best I have read—of the Obama years."—New York Times Book Review

A New York Times bestseller.

David Axelrod has always been a believer. Whether as a young journalist investigating city corruption, a campaign consultant guiding underdog candidates against entrenched orthodoxy, or as senior adviser to the president during one of the worst crises in American history, Axelrod held fast to his faith in the power of stories to unite diverse communities and ignite transformative political change.