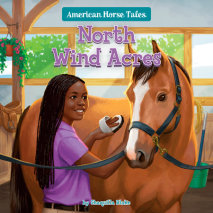 Set in Detroit, Michigan, the sixth book in the American Horse Tale series follows the story of a young girl who has to learn to juggle her social life and horse-riding ambitions with her responsibilities as a working student.Even though sh...
Is anxiety disrupting your life? With proven CBT-based skills and mindfulness techniques, this book can be your guide out of the spiraling stress of anxiety and get you back on track to living a happy and healthy life.Getting good grades, keeping up ...
For fans of Lovecraft Country and Candyman comes a witchy story full of Black girl magic as one girl's dark ability to summon the dead offers her a chance at a new life, while revealing to her an even darker future.Katrell can talk to the dead. And&n...