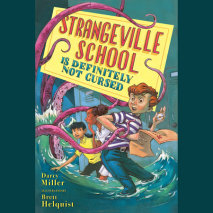 Get ready to laugh out loud at Strangeville Middle School, the wackiest (definitely not cursed) school ever! This highly illustrated new series is Sideways Stories from Wayside School for a new generation!Smile! It's picture day! Except ma...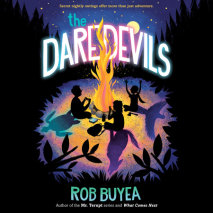 Readers on the cusp of adolescence will find much to love in this middle grade novel from the author of the beloved MR. TERUPT series that follows three kids who come to realize that letting go of childhood means boldly taking risks to face the futur...
The legendary country musician, reading advocate, and philanthropist Dolly Parton is the 28th in the New York Times bestselling picture book biography series for ages 5 to 8, adapted for audio.This audiobook spotlights Dolly Parton, known for he...
Learn more about the cartoonist who created Charlie Brown, Snoopy, and the rest of the lovable Peanuts gang in this new addition to the #1 New York Times bestselling series!Charles (otherwise known as Sparky) Schulz always loved drawing from the time...
An endearing story of love and grief as one girl follows the clues in a scavenger hunt left behind by her best friend, perfect for fans of Bridge to Terabithia and Nine, Ten.WHEN YOU'VE LOST WHAT MATTERS MOST,HOW DO YOU FIND YOUR WAY BACK HOME?Joy Fo...
Chronicling the story of the last Africans brought illegally to America in 1860, African Town is a powerful and stunning novel-in-verse.In 1860, long after the United States outlawed the importation of enslaved laborers, 110 men, women and children f...
This new series is guaranteed to make you laugh so hard milk will come out of your nose! Strangeville School is the wackiest, most dangerous school you will ever attend...and you'll desperately want to come back for more!Harvey Hill just wants other ...