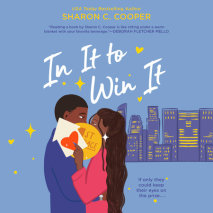 Two entrepreneurs compete for a property but secure the biggest win of all—each other—in this second chance romantic comedy by USA Today bestselling author Sharon C. Cooper.   Spoiled, fickle, and prissy are only a few of the adjecti...
Two strangers share a romantic night together only to discover months later they're professional rivals in this grumpy meets sunshine romance novella from the acclaimed author of How To Fail at Flirting. Gia loves her job as a professor, even when it...
Inspired by the #1 New York Times bestseller She Persisted by Chelsea Clinton and Alexandra Boiger comes a chapter book series, adapted for audio, about women who spoke up and rose up against the odds--including Wangari Maathai!In this chapter book b...
Longlisted for the Center for Fiction's First Novel PrizeA Marie Claire Book Club pickNamed a Most Anticipated Book of 2022 by *Marie Claire* *Teen Vogue* *Buzzfeed* *Essence* *Ms. Magazine* *NBCNews.com* *Bookriot* *Bookbub* and more! "Ha...
A LibraryReads Pick!One of...Popsugar's Best New RomancesBustle and Bookish's Most Anticipated Books of DecemberLibrary Journal's Best Romances of 2021He's cosplaying as her boyfriend but their feelings for each other are real in this romantic ...