From critically acclaimed author Barbara Dee comes a middle grade novel about a young girl who channels her anxiety about the climate crisis into rallying her community to save a local river.Twelve-year-old Haven Jacobs can't stop thinking abou...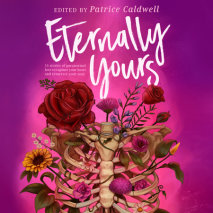 Vampires and merpeople, angels and demons—the stories in this anthology imagine worlds where the only thing more powerful than the supernatural, is love.Contributors include Kalynn Bayron, Kendare Blake, Kat Cho, Melissa de la Cruz, Hafsah Faiz...
NEW YORK TIMES BESTSELLER • Who killed Brooke Donovan? It's the biggest mystery of the summer, and everyone in Castle Cove thinks they know what happened. But they're wrong. Two unlikely friends come together to solve the case in this fast...
"Kiss & Tell is a total rush! Perfectly sweet and swoon worthy. I loved every page!" – Julie Murphy, New York Times bestselling author of Dumplin' A smart, sexy YA novel about a boy band star, his first breakup, his first re...
This addictive YA horror about a group of teen ghost hunters who spend the night in a haunted LA hotel is The Blair Witch Project for the TikTok generation."Fast-paced and freaky."—Kendare Blake, #1 NYT bestselling author of All These BodiesEnj...
Join the American journalist Henry Morton Stanley on his amazing quest to find David Livingstone, England's most celebrated explorer, in this new addition to the #1 New York Times bestselling series!The world was fascinated and concerned. Dr. Da...