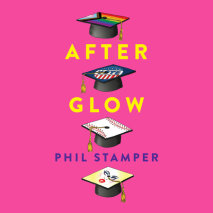 After a life-changing summer, these four friends are finally ready for senior year.Gabriel is thrilled to create his school's first LGBTQ+ advocacy group, but his long-distance relationship is fading from summer love to something else. . .Heath feels...
Three down-on-their-luck adventurers seek a lost civilization in this epic Minecraft novel!Rajah would do anything to be a great adventurer. But how can he, when his father's already triumphed over every adventure he can think of? Lord Maharaja...
"A bold and intricate exploration of catastrophe as not just a transformative experience or a test case for resilience, but something that completely reinvents us—a reincarnation."—Robert Kolker, #1 New York Times bestselling ...
National bestselling author Phil Stamper crafts the perfect summer friendship story, starring four queer boys with big hearts and even bigger dreams.It's the summer before senior year. Gabriel, Reese, Sal, and Heath are best friends, bonded in ...