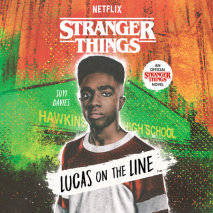 Dive into this revealing portrait of Stranger Things fan favorite Lucas Sinclair and get to know Lucas like never before.   The thrilling adventure of Stranger Things continues where season three left off, with fan favorite Lucas Sinclair finall...
Myths! Lies! Secrets! Uncover the hidden truth about the Underground Railroad and Black Americans' struggle for freedom. Perfect for fans of I Survived! and Nathan Hale's Hazardous Tales.Before the Civil War, there was a crack team of abolitionists w...
Award-winning author Linda Williams Jackson pulls from her own childhood in the Mississippi Delta to tell the story of Ellis Earl, who dreams of a real house, food enough for the whole family—and to be someone.It's 1967, and eleven-year-o...