A NEW YORK TIMES NOTABLE BOOK OF 2020After The Childhood of Jesus and The Schooldays of Jesus, the Nobel Prize-winning author completes his haunting trilogy with a new masterwork, The Death of JesusIn Estrella, David has grown to be a ...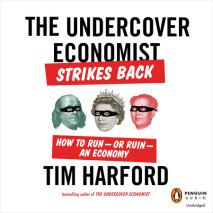 A provocative and lively exploration of the increasingly important world of macroeconomics, by the author of the bestselling The Undercover Economist.Thanks to the worldwide financial upheaval, economics is no longer a topic we can ignore. From polit...
"Glorious, horrifying...D-Day is a vibrant work of history that honors the sacrifice of tens of thousands of men and women."—TimeBeevor's Ardennes 1944: The Battle of the Bulge is now available from Viking Books Renowned his...