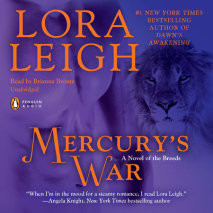 Unabridged, 12 hoursRead by Brianna BronteSomeone has been slipping the Sanctuary's secure information to a pharmaceutical company. Now it's up to Ria Rodriguez to pose as a clerk and uncover the leak. Yet she has no idea of the danger she's about ...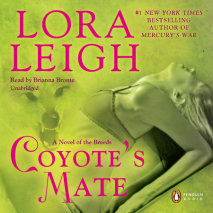 Unabridged, 12 hoursRead by Brianna BronteFor six years Anya Korbin worked with Del-Rey Delgato-the genetically altered rebel known as the Coyote Ghost-to free a group of coyote women kept in her father's lab. As Anya matured into a woman, she and...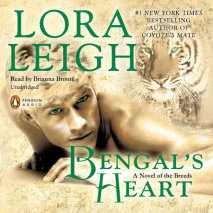 Reporter Cassa Hawkins has always supported Breed rights—especially in light of a specimen like Cabal St. Laurents, the epitome of the male animal. But when the Breeds are incriminated in a series of violent murders, it's left to Cassa and Caba...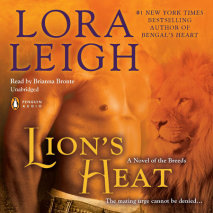 Unabridged, 12 hoursRead by Brianna BronteBad boy Jonas Wyatt knows it is fate that Rachel becomes his mate. He can sense it. He can also sense her reluctance. But she has little power over the mating heat of the Breeds. It is Jonas's destiny to c...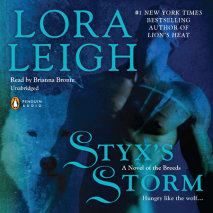 Unabridged, 11 hoursRead by Brianna BronteTo save innocent young Storme Montague from the claws of Breed slave traders, Wolf Breed Styx is forced to claim her himself-on the condition that Storme will no longer be a virgin by night's end. And thou...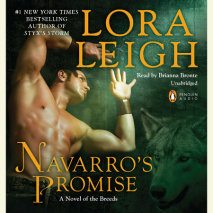 Unabridged, 9 hoursRead by Brianna BronteThe Breed guaranteed Micah no harm would come to her, but they never allowed for her sensual fascination with Navarro, or his unstoppable need to claim her as his mate, in both body and soul....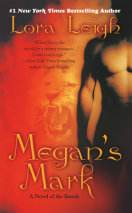 In the first book of her erotic new series, Lora Leigh invites you to an intriguing world where genetically altered Breeds and the humans who created them commingle—and sometimes cross the boundaries of desire…Cursed with the extraordina...