Quinn never expected that her best friend's courageous decision to be a single mother by choice would end up transforming her own life in this poignant novel from USA Today bestselling author Robin Wells.  When Quinn Langston's best ...
In this novel of lifelong reckoning between two women by the award-winning Mary Gordon, we meet Quin Archer, the revenge-loving queen of the reality-TV show Payback. Unbeknownst to her many fans, Quin was once an angry teen named Heidi, whose true st...
Brought to life by Academy Award®-winning actor F. Murray Abraham and an ensemble cast of narrators, and featuring original music by Michael Bacon, this collection contains Hans Christian Andersen's most beloved fairy tales, as well as a s...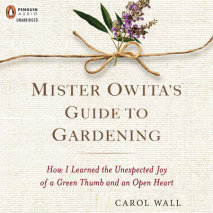 A bestseller in the making, this is the true story of a unique friendship between two people who had nothing—and ultimately everything—in common. Carol Wall, a white woman living in a lily-white neighborhood in Middle America, was at...