A "profound, sometimes hilarious, often heartbreaking" (The New York Times) view of prison life, as told by currently and formerly incarcerated people, from the co-creators and co-hosts of the Peabody- and Pulitzer-nominated podcast Ear H...
It's unbelievable but true! Born on the same day in the same small, German circus town, young Bram and his elephant, Modoc, had a lifelong friendship that spanned over eight decades. But it was never easy. From the breakup of the circus to the ...
With energetic rhyme and action-packed artwork to match, If I Built a Car sure to fuel any young inventor with big plans and grand imaginations. "If I built a car, it'd be totally new! Here are a few of the things that I'd do. . . ." Jack h...
The acclaimed author of Miss Rumphius recounts the lives of four generations living on a New England coastal island and the importance of family ties.The youngest and quietest of 12 children, Matthias grew closest to Tibbets Island, le...
What if Jack wasn't the only one to climb the beanstalk? Raymond Briggs brings a new generation to an old tale with humor, math, and imagination.After discovering a beanstalk growing outside of his window one morning, Jim decides to do what any perso...
Chris Nicola's life is complicated. He lives on the Penacook Indian Reservation and goes to school in town. At school, things are going great--he's been selected to lead a group project on using Indian names for sporting teams. But it's another story...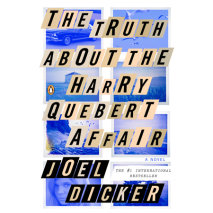 The #1 internationally bestselling thriller, and ingenious book within a book, about the disappearance of a 15-year-old New Hampshire girl and, 30 years later, a young American writer's determination to clear his mentor's name—and f...