Thousands have been wounded in the wars in Iraq and Afghanistan. Five have survived quadruple amputee injuries. This is one soldier's story.  Thousands of soldiers die every year to defend their country. United States Army Staff Sergeant Tr...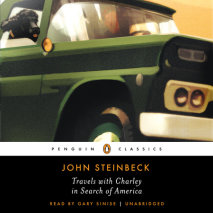 An intimate journey across America, as told by one of its most beloved writers   To hear the speech of the real America, to smell the grass and the trees, to see the colors and the light—these were John Steinbeck's goals as he set out, at ...
Celebrating its 75th anniversary, John Steinbeck's Of Mice and Men remains one of America's most widely read and beloved novels. Here is Steinbeck's dramatic adaptation of his novel-as-play, which received the New York Drama Critics'...