A 2018 Nautilus Book Award Winner for Business and Leadership!The founder of Menlo Innovations and author of the business culture cult classic Joy, Inc offers an inspirational guide to leaders seeking joy in the challenge of leading others.Rich Sheri...
Brilliantly simple, actionable guidelines for success that any business leader can immediately implement. "Tom Peters' new book is a bundle of beautiful dynamite. While I've been a CEO for 30 years, I still learned much worth knowing from ...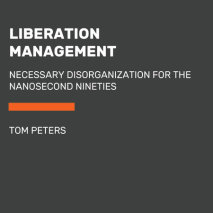 In the new economy, hierarchical business structures are being consigned to the shredder and replaced with flexible, fast-responding, ad hoc groups of brainworkers. Tom Peters, author of the bestselling IN SEARCH OF EXCELLENCE is once again ahead of ...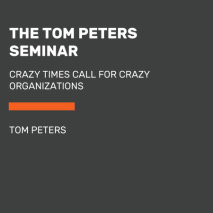 This volume brings together the best of the Tom Peters seminars—complete with visual materials. The Tom Peters Seminar demonstrates Peters' unconventional analysis that challenges outdated corporate structures and demonstrates that "imagination...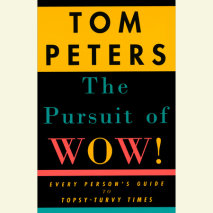 Organized into more than 200 thought- and action-provoking elements—from the importance of clean trucks and bathrooms to conversations with entrepreneurs creating new markets—Tom Peters, bestselling management guru offers a practical guid...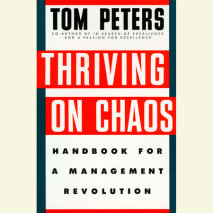 A radical new plan of action for corporate managers from the co-author of In Search of Excellence and A Passion for Excellence.In this adaptation of his bold new book, Tom Peters delivers an urgent message: if American corporations are going to thriv...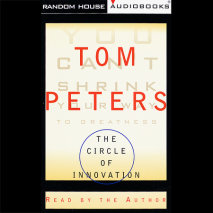 In 1982, business guru Tom Peters co-authored In Search of Excellence, one of the most influential business guides of all time. More recently, through 400 seminars in 47 states and 22 countries, Peters reexamined, refined and reinvented his views on ...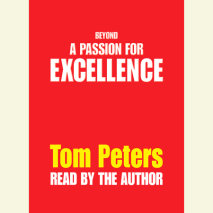 Spend an hour sharpening your business chops with Tom Peters in this exclusive audio program and find out why Beyond a Passion for Excellence is the way of the future. An original program by the co-author of In Search of Excellence and A Passion for ...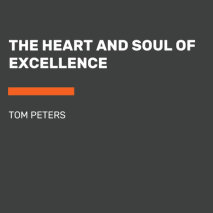 The coauthor of In Search of Excellence offers his unique practical insights on business, management, leadership, and success. Peters' valuable commentary and advice spans across such crucial subjects as listening to customers, noting symbols, circul...