Grow your own food and medicine with a step-by-step guide from the founder of The Grow NetworkImagine cultivating enough food to slash your grocery shopping in half--all in less than an hour a day in your own backyard. Sounds impossible, right? Marjo...
An important, hopeful book that looks at the urgent problem of childhood malnutrition worldwide and the revolutionary progress being made to end it.   A healthy Earth requires healthy children. Yet nearly one-fourth of the world's children...
One of President Obama's Favorite Books of the Year | A New York Times Notable Book | One of the Wall Street Journal Ten Best Books of the Year"Missionaries is a courageous book: It doesn't shy away, as so much fiction does, from the real world...
An urgent exploration of men's entitlement and how it serves to police and punish women, from the acclaimed author of Down Girl"Kate Manne is a thrilling and provocative feminist thinker. Her work is indispensable."—Rebec...
Teen boys find love when their parents' NASA mission uproots their lives in this sweet debut perfect for Adam Silvera fans.As a successful social media journalist with half a million followers, seventeen-year-old Cal is used to sharing his life onlin...
A HELLO SUNSHINE x REESE WITHERSPOON BOOK CLUB PICKA thrilling tale of secretaries turned spies, of love and duty, and of sacrifice--inspired by the true story of the CIA plot to infiltrate the hearts and minds of Soviet Russia, not with propaganda, ...
A prescient political and psychological thriller ripped from tomorrow's headlines, by one of Germany's most celebrated contemporary novelistsA few short years from now, the world is an even more uncertain place than it is today, and politics everywhe...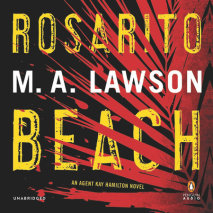 The start of a big, commercial, crackling, suspense filled series featuring a sexy, tough-gal DEA agent, Kay Hamilton—perfect for fans of Karin Slaughter, Patricia Cornwell, and Sara Paretsky.