Here in his first non-Shannara novel, Terry Brooks has written a gripping story of mystery, magic, and adventure—sure to delight fantasy readers everywhere.Landover was a genuine magic kingdom, with fairy folk and wizardry, just as the advertis...
A year had passed since Ben Holiday bought the Magic Kingdom from the wizard Meeks, who had set a series of pitfalls against him. Ben survived, by the aid of three loyal friends: Questor Thews, and ill-trained wizard; Abernathy, a talking dog, the Co...
Book Three of the Magic Kingdom of Landover SeriesIt all began when the half-able wizard Questor Thews announced that finally he could restore the Court Scribe Abernathy to human form. It was his spell that had turned Abernathy into a Wheaten Terrier...
Oh, what a tangled web . . . Everything should have been quiet and pleasant for Ben Holiday, the former Chicago lawyer who became sovereign of the Magic Kingdom of Landover. But it wasn't.Horris Kew, conjurer, confidence-man, and trickster...
An acorn falls far from the treeFormer Chicago lawyer Ben Holiday was very proud and quite happy. And why shouldn't he be? The Magic Kingdom which he ruled as High Lord was finally at peace. He was free to lie back and watch as his new daughter...
After fourteen years, New York Times bestselling fantasy master Terry Brooks has returned to the magic kingdom of Landover. The remarkable realm of dragons, demons, wizards, and wonders that wove an irresistible spell in five classic novels throws op...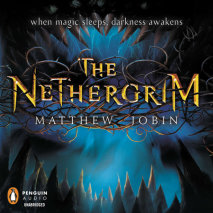 The Next Great Fantasy Epic is here! For fans of Ranger's Apprentice and the Chronicles of Narnia.Everyone in Moorvale believes the legend: The brave knight Tristan and the famed wizard Vithric, in an epic battle decades ago, had defeated the evil Ne...