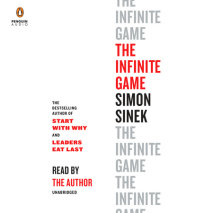 Do you know how to play the game you're in?  In finite games, like football or chess, the players are known, the rules are fixed, and the endpoint is clear. The winners and losers are easily identified.   In infinite games, like bus...
If we choose to trust unconditionally, how many lives could we change?When Pastor Bruce Deel took over the Mission Church in the 30314 zip code of Atlanta, he had orders to shut it down. The church was old and decrepit, and its neighborhood--known as...
Summer Rayne Oakes, an urban houseplant expert and environmental scientist, is the icon of wellness-minded millennials who want to bring nature indoors, according to a New York Times profile. Summer has managed to grow 1,000 houseplants in her Brookl...
The inspiring, life-changing bestseller by the author of LEADERS EAT LAST and TOGETHER IS BETTER. In 2009, Simon Sinek started a movement to help people become more inspired at work, and in turn inspire their colleagues and customers. Since then...
The inspiring, unlikely, laugh-out-loud story of how one woman learned to lead–and how she ultimately succeeded, not despite her many mistakes, but because of them. This is the story of how Kristen Hadeed built Student Maid, a cleaning company ...
Start With Why has led millions of readers to rethink everything they do – in their personal lives, their careers and their organizations.   Now Find Your Why picks up where Start With Why left off. It sh...