Ever since Donald Trump entered the presidential race—in a press conference attended by paid actors, in which he slandered Mexican immigrants—he has dominated headlines, becoming the unrestrained id at the center of one of the most bizarr...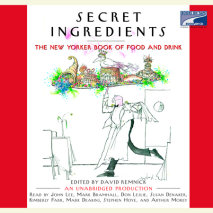 Since its earliest days, The New Yorker has been a tastemaker–literally. As the home of A. J. Liebling, Joseph Wechsberg, and M. F. K. Fisher, who practically invented American food writing, the magazine established a tradition that is carried ...
New York City is not only The New Yorker magazine's place of origin and its sensibility's lifeblood, it is the heart of American literary culture. Wonderful Town, an anthology of superb short fiction by many of the magazine's most accomplished contri...
One of art's purest challenges is to translate a human being into words. The New Yorker has met this challenge more successfully and more originally than any other modern American journal. It has indelibly shaped the genre known as the Profile. ...