New York Times bestselling authors Wendy Mass and Rebecca Stead, masterminds of classic middle-grade fiction, come together to craft a magical story about the enduring power of friendship.

It's been five years since Livy and her family have visited Livy's grandmother in Australia.
Best friends. BFFs. Soul twinsies. Whatever you want to call them, Harper and Lily were born to be besties. With high school just around the corner, casual-cool Cali girl Harper and awkward, always-costumed Lily make sure to text each other every day about their bond.
A moving debut novel about a foster child learning to open her heart to a family's love

Carley uses humor and street smarts to keep her emotional walls high and thick. But the day she becomes a foster child, and moves in with the Murphys, she's blindsided.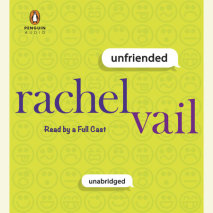 In middle school, nothing is more important than friendship.

When Truly is invited to sit at the Popular Table with the group she has dreamed of joining, she can hardly believe her luck. Everyone seems so nice, so kind to one another. But all is not as it seems with her new friends, and soon she's caught in a maelstrom of lies, misunderstandings, accusations, and counter-accusations, all happening very publicly in the relentless, hyperconnected social media world from which there is no escape.