A brilliant young author's stunning fiction debut: gorgeously immersive and imaginative stories that transcend borders as they render the intimate lives of people striving for connection "A beautiful debut by a deeply humane writer. Every...
The heart-pounding sequel to Cast in Firelight, perfect for fans of epic, sweepingly romantic fantasy by Sabaa Tahir, Susan Dennard, and Mary E. Pearson. After a magical eruption devastates the kingdom of Belwar, royal heir Adraa is falsely accu...
The first book in an epic, heart-pounding fantasy duology about two royal heirs betrothed to be married, but whose loyalties are torn, and a ruthless enemy who threatens their world, perfect for fans of Sabaa Tahir, Susan Dennard, and Mary E. Pearson...
Here are magnificent insights into the lives of biblical prophets and kings, talmudic sages, and Hasidic rabbis from the internationally acclaimed writer, Nobel laureate, and one of the world's most honored and beloved teachers."This post...
Discover the secret to success in this incisively funny debut, for fans of John Corey Whaley, David Arnold, and Ned Vizzini!"Quirky and charming, wise and unpredictable." --Khaled Hosseini, #1 New York Times bestselling author of The Kite Runner Scot...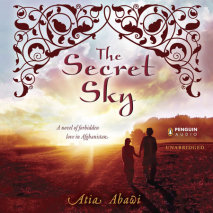 An eye-opening, heart-rending tale of love, honor and betrayal from NBC foreign news correspodent Atia AbawiFatima is a Hazara girl, raised to be obedient and dutiful. Samiullah is a Pashtun boy raised to defend the traditions of his tribe. They...