What's the difference between a friend and a fiend?Jake is so embarrassed by a reading circle blunder, he vows never to speak in class again. Abigail believes she can no longer trust one of her best friends. Their teenage cousins have turned in...
THE PAIN AND the Great One hardly agree on anything. But deep down, they know they can count on each other, especially at school, where it often takes two to figure things out. Like when that first baby tooth falls out on the school bus. Or when an u...
MEET THE PAINMy sister's name is Abigail. I call her The Great One because she thinks she's so great. Who cares if she's in third grade and I'm just in first?MEET THE GREAT ONEMy brother's name is Jacob Edward, but everyone calls him Jake. Everyone b...
Sheila Tubman sometimes wonders who she really is: the outgoing, witty, and capable Sheila the Great, or the secret Sheila, who's afraid of the dark, spiders, swimming, and dogs.When her family spends the summer in Tarrytown, Sheila has to face some ...
Sometimes life in the Hatcher household is enough to make twelve-year-old Peter think about running away. His worst problem is still his younger brother, Fudge, who hasn't changed a bit since his crazy capers in Tales of a Fourth Grade Nothing. If yo...
Peter Hatcher's summer is not looking good.First of all, Peter's brother Fudge -- the five-year-old human hurricane -- has a plan: to marry Peter's sworn enemy, Sheila Tubman. Disgusting! Could anything be worse?Yes. Peter's parents have decided to r...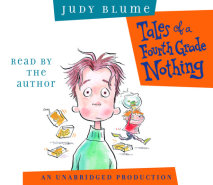 Living with his little brother, Fudge, makes Peter Hatcher feel like a fourth grade nothing. Whether Fudge is throwing a temper tantrum in a shoe store, smearing smashed potatoes on walls at Hamburger Heaven, or scribbling all over Peter's homework, ...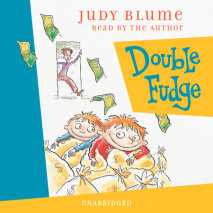 Fudge is back and he's discovered money in a big way. He's making his own "Fudge Bucks," dressing as a miser for Halloween and thumbing through catalogs before bed, choosing birthday and Christmas presents years in advance - much to the emb...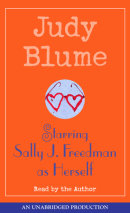 When Sally's family moves to Miami Beach for the winter of 1947, she's excited and nervous at the same time. What will school be like in Florida? Will she make any friends? Will she fit in so far away from home?But none of this stops Sall...