The compilation audiobook featuring Tom Bodett's most beloved stories.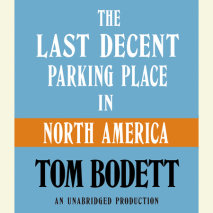 Bodett offers his keen, unforgettable observations of the lives of the peopleof Homer, Alaska, who "just ended up there, and stayed."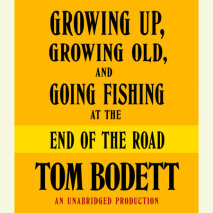 A collection of short stories from The Big Garage on Clear Shot chronicles the offbeat lives of the colorful inhabitants of The End of the Road, a small town in Alaska.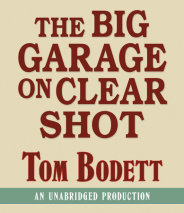 The colorful cast of characters in The End of the Road, Alaska. congregate around the coffeepot at the Big Garage to share wit and wisdom.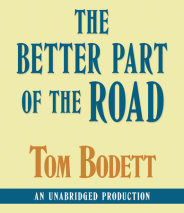 The author of The End of the Road and Small Comforts returns to his fictional Alaska town, The End of the Road, to present more unforgettable stories about its colorful inhabitants and their doings.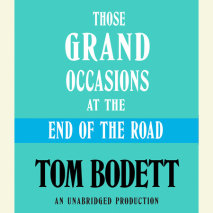 The best-selling humorist returns to The End of the Road, Alaska, to bring to life a new collection of stories about the colorful inhabitants of the unusual town.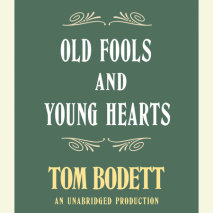 Popular radio humorist Tom Bodett once again journeys to the End of the Road and introduces listeners to some of the colorful inhabitants of the remote Alaskan town.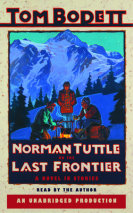 NORMAN TUTTLE IS, in a word, awkward. He falls off his father's fishing boat into icy Alaskan waters. He quietly sweats on gorgeous Laura Magruder at the school dance. He gets himself on the bad side of Leonard Kopinski, an overgrown eighth-gra...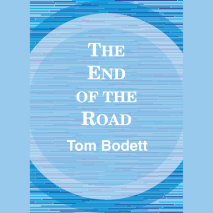 Culled from Bodett's syndicated radio show, these interconnected stories captures the essence of life in America--especially Homer, Alaska, the sort of place where the keys are left in the snowplow in case someone gets stuck after hours.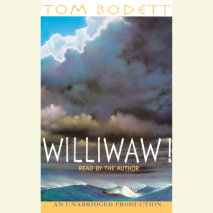 From humorist, storyteller, author, and the voice of Motel 6 commercials, here is an exciting middle-grade adventure novel set in rural Alaska. Ivan and September Crane, ages 12 and 13, are left alone for a couple of weeks while their fisherman Dad i...