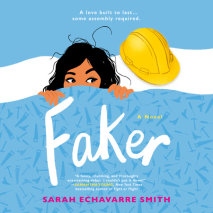 Debut author Sarah Smith nails this fun and sexy multicultural romance where two office foes fight to hammer out their differences and build a love that will last....Emmie Echavarre is a professional faker. She has to be to survive as one of the few ...
Named one of the best books of 2018 by NPR, Real Simple, Lit Hub, The Boston Globe, San Francisco Chronicle, The New York Post, Kirkus Reviews, and The New York Public Library "A saga rich with origin myths, national and personal . . . Castillo ...
Jubilee Chase and Flynn Cormac should never have met.Lee is captain of the forces sent to Avon to crush the terraformed planet's rebellious colonists, but she has her own reasons for hating the insurgents. Rebellion is in Flynn's blood. His sist...