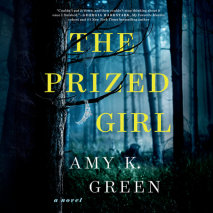 From debut author Amy K. Green comes a devastating tale of psychological suspense: a teen pageant queen is found murdered in a small New England town, and her sister's search for answers unearths more than she bargained for. Days after a young pagean...
"A dazzling debut novel about resilience, courage, home and family."--Rebecca Stead, Newbery Award-winning author of When You Reach MeSoHo, 1981. Twelve-year-old Olympia is an artist--and in her neighborhood, that's normal. Her dad and his business p...
The critically acclaimed author of Felix Yz crafts a bold, heartfelt story about a trans girl solving a cyber mystery and coming into her own.Zenobia July is starting a new life. She used to live in Arizona with her father; now she's in Maine with he...
For fans of Ali Benjamin's The Thing About Jellyfish and Katherine Applegate's Crenshaw comes the humorous and heart aching story of one girl's struggle to keep hope alive for her and her younger sister in Sunny Pines Trailer Park. ...
Ivy Westfall is beyond the fence and she is alone. Abandoned by her family and separated from Bishop Lattimer, Ivy must find a way to survive on her own in a land filled with countless dangers, both human and natural. She has traded a more civilized ...
Peyton, Sydney's charismatic older brother, has always been the star of the family, receiving the lion's share of their parents' attention and—lately—concern. When Peyton's increasingly reckless behavior culminates in an accident, a drunk...
What would you kill for? After a brutal nuclear war, the United States was left decimated. A small group of survivors eventually banded together, but only after more conflict over which family would govern the new nation. The Westfalls lost. Fifty ye...