NEW YORK TIMES BESTSELLERLONGLISTED FOR THE NATIONAL BOOK AWARD In this bravura follow-up to the Pulitzer Prize, and National Book Award-winning #1 New York Times bestseller The Underground Railroad, Colson Whitehead brilliantly dramatizes another st...
The Noble Hustle is Pulitzer finalist Colson Whitehead's hilarious memoir of his search for meaning at high stakes poker tables, which the author describes as "Eat, Pray, Love for depressed shut-ins."  On one level, The No...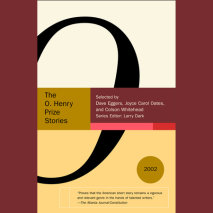 Established early in the last century as a memorial to O. Henry, this annual collection has consistently offered a remarkable sampling of contemporary short stories. Each year stories are chosen from large and small literary magazines and a panel of ...