The last of John Steinbeck's play-novelettes, Burning Bright was the author's final attempt after 1937's Of Mice and Men and 1942's The Moon is Down to create what he saw as a new, experimental literary form.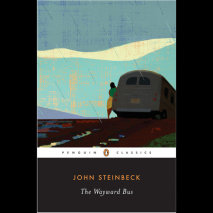 In his first novel to follow the publication of his enormous success, The Grapes of Wrath, Steinbeck's vision comes wonderfully to life in this imaginative and unsentimental chronicle of a bus traveling California's back roads, transporting the lost and the lonely, the good and the greedy, the stupid and the scheming, the beautiful and the vicious away from their shattered dreams and, possibly, toward the promise of the future.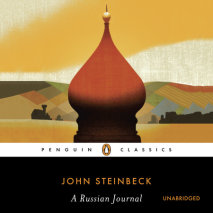 Steinbeck and Capa's account of their journey through Cold War Russia is a classic piece of reportage and travel writing.
Just after the Iron Curtain fell on Eastern Europe, Pulitzer Prize-winning author John Steinbeck and acclaimed war photographer Robert Capa ventured into the Soviet Union to report for the New York Herald Tribune.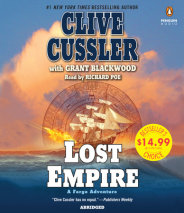 Husband-and-wife treasure hunters Sam and Remi Fargo run afoul of a dictator who uses false facts about Aztec history to further his claim to power in this #1 New York Times-bestselling series.

While scuba diving in Tanzania, Sam and Remi Fargo come upon a relic belonging to a long-lost Confederate ship.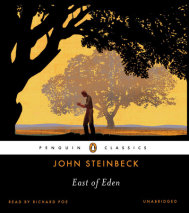 The masterpiece of Steinbeck's later years, East of Eden is a sprawling epic in which Steinbeck created his most mesmerizing characters and explored his most enduring themes. the mystery of identity, the inexplicability of love, and the murderous consequences of love's absence.
Husband-and-wife treasure hunters Sam and Remi Fargo must out-pace a self-made millionaire in pursuit of a fortune that could prove his family ties to a centuries-old dynasty in this #1 New York Times-bestselling series.


Thousands of years ago, two superpowers of the ancient world went to war, and a treasure of immeasurable value was lost to the shadows of history.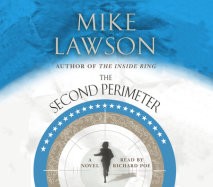 The dazzling sequel to The Inside Ring finds Joe DeMarco, the Speaker of the House's all-purpose "fixer," in a battle of wits against a lethal female spy.

On a tip from his nephew, the Secretary of the Navy asks House Speaker John Mahoney to send his troubleshooter, Joe DeMarco, to check out a potential case of fraud within the navy.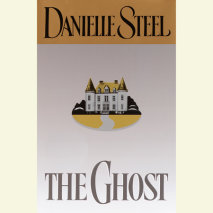 With a wife he loves and an exciting London-based career, architect Charles Waterston's life seems in perfect balance. Nothing in his comfortable existence prepares him for the sudden end to his ten-year marriage—or his unwanted transfer to his firm's New York office.