From the inimitable bestselling author Thomas Cahill, another popular history—this one focusing on how the innovations of the Renaissance and the Reformation changed the Western world. A truly revolutionary book. In Volume VI of his acclai...
On October 26, 2004, Dominique Green, thirty, was executed by lethal injection in Huntsville, Texas. Arrested at the age of eighteen in the fatal shooting of a man during a robbery outside a Houston convenience store, Green may have taken part in the...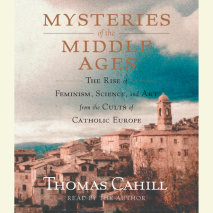 After the long period of cultural decline known as the Dark Ages, Europe experienced a rebirth of scholarship, art, literature, philosophy, and science and began to develop a vision of Western society that remains at the heart of Western civilizati...