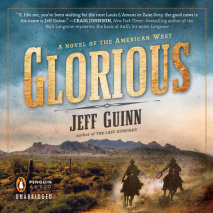 New York Times-bestselling author of The Last Gunfight, Jeff Guinn turns his eye for evocative detail and history to a sweeping novel of the Old West, weaving a compelling tale of life in the Arizona Territory in 1872.

We've all got mistakes in our past we'd rather forget.
Repo man Nick Reid will do anything to retrieve his landlady's stolen Ranchero in a wild race across the Mississippi Delta in this unforgettable series debut

In Rick Gavin's rollicking series debut set squarely in the Mississippi Delta, Nick Reid has a simple job to do.