THE INSTANT NEW YORK TIMES BESTSELLER! From Jay Asher, #1 New York Times bestselling author of Thirteen Reasons Why, comes a holiday romance that will break your heart, but soon have you believing in love again. . . .  "A beautiful sto...
Far and near. Lost and found. Four girls. Four generations.Georgia cannot figure out what's going on in her family. Her mother, Francie, is extremely overprotective. Her grandmother, Dana, and her great-grandmother, Abby, don't speak to each other...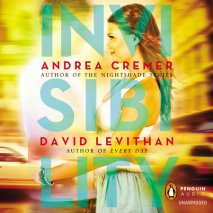 A magical romance between a boy cursed with invisibility and the one girl who can see him, by New York Times bestselling authors Andrea Cremer and David Levithan.Stephen is used to invisibility. He was born that way. Invisible. Cursed.Eliza...
From the New York Times bestselling author of Are You There God? It's Me, Margaret and the upcoming adult novel In the Unlikely Event comes a tale of family, friendship, and pre-teen life like only JUDY BLUME can deliver. The companion to Just ...
Anna Bloom is depressed–so depressed that her parents have committed her to a mental hospital with a bunch of other messed-up teens. Here, she meets a roommate with a secret (and a plastic baby), a doctor who focuses way too much on her weight,...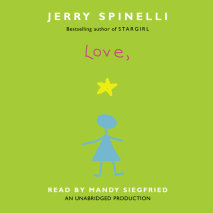 Stargirl has moved and left everything behind: Arizona, Mica High, enchanted desert places–and Leo. He's all she can think about, and her life begins to feel like a parade of unhappy anniversaries. Then Stargirl meets her wonderfully biza...
"Speak up for yourself―we want to know what you have to say." From the first moment of her freshman year at Merryweather High, Melinda knows this is a big fat lie, part of the nonsense of high school. She is friendless, outcast, because she bus...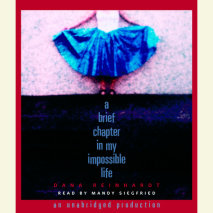 Simone's starting her junior year in high school. Her mom's a lawyer for the ACLU, her dad's a political cartoonist, so she's grown up standing outside the organic food coop asking people to sign petitions for worthy causes. S...
From E. Lockhart, author of the highly acclaimed, New York Times bestseller We Were Liars, which John Green called "utterly unforgettable," comes The Boyfriend List, the first book in the uproarious and heartwarming Ruby Oliver novels.Ruby ...