With ravishing beauty and unsettling intelligence, Michael Ondaatje's Booker Prize-winning novel traces the intersection of four damaged lives in an Italian villa at the end of World War II. Hana, the exhausted nurse; the maimed thief, Caravaggio; th...
Meg Murry can't help but be worried when her six-year-old brother, Charles Wallace, announces there are dragons in the vegetable garden. He's so bright, and so different from other kids, he's getting bullied at school, and he is also strangely, serio...
In this companion volume to A Wrinkle In  Time (Newbery Award winner) and  A Wind In The Door fifteen-year-old  Charles Wallace and the unicorn Gaudior undertake a  perilous journey through time in a desperate&...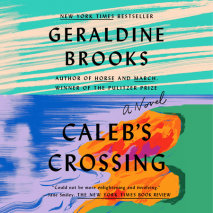 A bestselling tale of passion and belief, magic and adventure from the author of The Secret Chord and of March, winner of the Pulitzer Prize.Bethia Mayfield is a restless and curious young woman growing up in Martha's vineyard in the 1660s amid ...
It is 1659 and Mary Newbury, theyoung granddaughter of a witch, sees her wise and beloved grandmother tortured and hanged as a servant of the Devil. Then a stranger with hauntingly familiar eyes approaches her with an opportunity–safe passage ...