Although he is underage, Homer P.  Figg's beloved older brother, Harold, is illegally sold into the Union Army by their ruthless guardian. Now Homer must run away from Pine Swamp, Maine, and his wretched home to find his brother and save h...
"Unputdownable."* "Brilliant and heart-pounding."** "A tightly written page-turner."*** Brett Battles won rave reviews for his debut novel, The Cleaner, which introduced hero Jonathan Quinn. A freelance operative...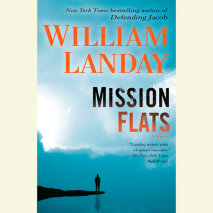 From the New York Times bestselling author of Defending JacobFormer D.A. William Landay explodes onto the suspense scene with an electrifying novel about the true price of crime and the hidden corners of the criminal justice system. Only an in...