A dozen fables by one of the world's great storytellers.

The twelve magical JUST SO STORIES tell, how the leopard got his spots. Why the rhinoceros has his wrinkly skin. Why is a kangaroo very fast on land. Why won't cats come when they're called.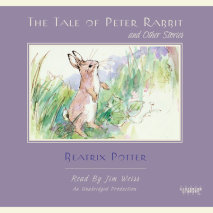 The warmth, whimsy and charm of these animal stories by Beatrix Potter and T. Burgess have made them favorites with generations of children and adults. The stories included on this collection are The Tale of Peter Rabbit (Potter); The Tale of Benjamin Bunny (Potter); The Adventures of Peter Cottontail (Burgess); The Tale of the Flopsy Bunnies (Potter); The Tale of Squirrel Nutkin (Potter); The Adventures of Chatterer the Red Squirrel (Burgess); The Tale of Mrs.
Victor Frankenstein learns the secret of producing life, and so, by putting together parts of various corpses, he creates the Frankenstein monster. The monster is huge and disformed, but he means no harm to anyone--until constant ill treatment drives him to murder and revenge.
Seventeen-year-old David Balfour's villainous uncle has him kidnapped in order to steal his inheritance. David escapes only to fall into the dangerous company of rebels who are resisting British redcoats in the Scottish highlands.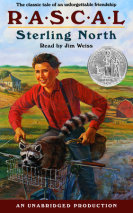 Who could resist living for a year with a raccoon who is just about your best friend.

In this delightful memoir, Sterling North recalls his year with Rascal--a very mischievous and resourceful raccoon. Sterling, a boy of 11, watches in amazement as this baby raccoon, barely the size of Sterling's hand, instinctively washes everything before eating it.