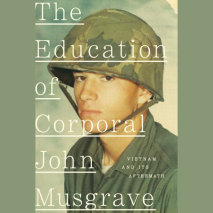 A Marine's searing and intimate story—"A passionate, fascinating, and deeply humane memoir of both war and of the hard work of citizenship and healing in war's aftermath. A superb addition to our understanding of the Vietnam War, and of i...
Based on the song that President Joe Biden quoted in his inaugural address, this picture book, now adapted for audio, celebrates the beauty and diversity of this country and the legacies on which we build our future. As President Joe Biden delivered ...
The rich and colorful story of America's most popular music and the singers and songwriters who captivated, entertained, and consoled listeners throughout the twentieth century--based on the upcoming eight-part film series to air on PBS in September ...
From the award-winning historian and filmmakers of The Civil War, Baseball, The War, The Roosevelts, and others: a vivid, uniquely powerful history of the conflict that tore America apart--the companion volume to the major, multipart PBS film to be a...
The companion to Ken Burns's magnificent PBS television series—updated and expanded to coincide with the broadcast of a new, two-part Tenth Inning directed with Lynn Novick. The authors of the acclaimed and bestselling The Civil War,...
The companion volume to the twelve-hour PBS series from the acclaimed filmmaker behind The Civil War, Baseball, and The War.America's national parks spring from an idea as radical as the Declaration of Independence: that the nation's most...
The companion volume to Ken Burns's PBS documentary film, with more than 150 illustrations, most in full color.In the spring of 1804, at the behest of President oThomas Jefferson, a party of explorers called the Corps of oDiscovery crossed the Missis...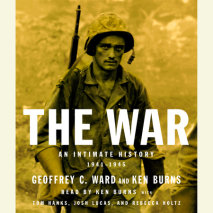 The companion volume to the magnificent seven-part PBS seriesThe individuals featured in this audiobook are not those of historians or scholars. They are ordinary men and women who experienced–and helped to win–the most devastating war in...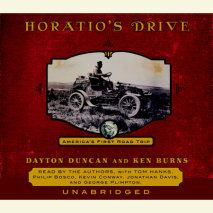 The companion volume to the PBS documentary film about the first—and perhaps most astonishing—automobile trip across the United States.In 1903 there were only 150 miles of paved roads in the entire nation and most people had never seen a ...