Brought to life by Academy Award®-winning actor F. Murray Abraham and an ensemble cast of narrators, and featuring original music by Michael Bacon, this collection contains Hans Christian Andersen's most beloved fairy tales, as well as a s...
Fans of Max Brooks' original abridged recording of World War Z: An Oral History of the Zombie War will be thrilled to add this companion piece to their audio library. Offering listeners five hours of previously unrecorded content, World War Z: ...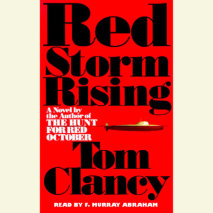 When Moslem fundamentalists blow up a key Soviet oil complex, making an already critical oil shortage calamitous, the Russians figure they are going to have to take things into their own hands. They plan to seize the Persian Gulf, and more ambitiousl...