January '42. L.A. reels behind the shock of Pearl Harbor. Local Japanese residents are rounded up and slammed behind bars. Massive thunderstorms hit the city.A body is unearthed in Griffith Park. The cops tag it a routine dead-man job. They're wrong....
Christmas 1951, Los Angeles: a city where the police are as corrupt as the criminals. Six prisoners are beaten senseless in their cells by cops crazed on alcohol. For the three L. A. P. D. detectives involved, it will expose the guilty secrets on whi...
NATIONAL BESTSELLER     AN NPR BEST BOOK OF THE YEARIt is December 6, 1941. America stands at the brink of World War II. Last hopes for peace are shattered when Japanese squadrons bomb Pearl Harbor. Los Angeles has been a haven for loy...
Summer, 1968. Martin Luther King and Robert Kennedy are dead. The assassination conspiracies have begun to unravel. A dirty-tricks squad is getting ready to deploy at the Democratic Convention in Chicago. Black militants are warring in southside L.A....
#1 NEW YORK TIMES BESTSELLER • John Grisham's first work of nonfiction: a true crime story that will terrify anyone who believes in the presumption of innocence. SOON TO BE A NETFLIX ORIGINAL DOCUMENTARY SERIES...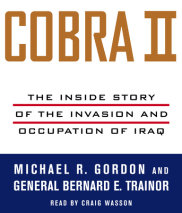 Informed by unparalleled access to still–secret documents, interviews with top field commanders, and a review of the military's own internal after–action reports, Cobra II is the definitive chronicle of America's invasion and ...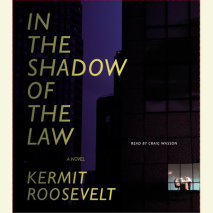 Morgan Siler is one of Washington, D.C.'s most powerful K Street law firms, its roster of clients stocked with multibillion-dollar corporations. The obsessive efforts of its senior partner, Peter Morgan, have transformed it from an old-fashioned busi...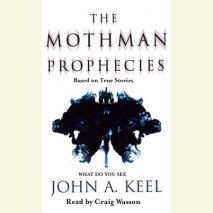 West Virginia, 1966. For thirteen months the town of Point Pleasant is gripped by a real-life nightmare that culminates in a strategy that makes headlines around the world. Strange occurrences and sightings, including a bizarre winged apparition that...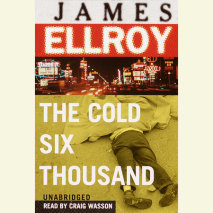 The Black Dahlia, The Big Nowhere, L.A. Confidential, White Jazz, American Tabloid... James Ellroy's high-velocity, best-selling novels have redefined noir for our age, propelling us within inches of the dark realities of America's recent history. No...