Pepper's fourteenth birthday is a momentous one. It's the day he's supposed to die. Everyone seems resigned to it—even Pepper, although he would much prefer to live. But can you sidestep Fate? Jump sideways into a different life? Naïve and...
Sally Lockhart, trying to put her troubled past behind her after her fiancé's death, has settled into a comfortable life with her daughter, Harriet, her career, and her London friends. But her world comes crashing down around her when a complete...
The year is 1878, and Sally Lockhart has started her own financial consulting business. When a client loses a fortune in the unexpected collapse of a British shipping firm, Sally is determined to find out why. But as she comes closer to learning the ...
In search of clues to the mystery of her father's death, 16-year-old Sally Lockhart ventures into the shadowy underworld of Victorian London. Pursued by villains at every turn, the intrepid Sally finally uncovers two dark mysteries--and realizes that...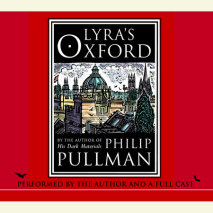 ***** THE BOOK OF DUST, the long-awaited new novel from Philip Pullman set in the world of His Dark Materials and narrated by Michael Sheen, has been hailed by the New York Times as "a stunning achievement." Find it on a...