The classic Western, now newly repackaged as part of Bantam's Louis L'Amour's Lost Treasures program—with never-before-seen material from Louis and his son, Beau L'Amour."I am Johannes Verne, and I am not afraid."This was the boy's mantra as he...
"For sheer adventure L'Amour is in top form."—Kirkus Reviews   Here is the kind of authentically detailed epic novel that has become Louis L'Amour's hallmark. It is the compelling story of U.S. Air Force Major...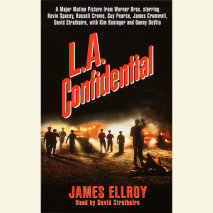 Christmas 1951, Los Angeles: a city where the police are as corrupt as the criminals. Six prisoners are beaten senseless in their cells by cops crazed on alcohol. For the three L. A. P. D. detectives involved, it will expose the guilty secrets on whi...
In The Sackett Brand, Louis L'Amour spins the story of a courageous man who must face overwhelming odds to track down a killer.Tell Sackett and his bride, Ange, came to Arizona to build a home and start a family. But on Black Mesa, somethi...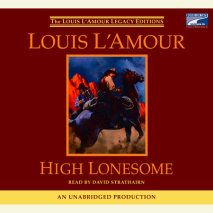 Considine and Pete Runyon had once been friends, back in the days when both were cowhands. But when Runyon married the woman Considine loved, the two parted ways. Runyon settled down and became a sheriff. Considine took up robbing banks. Now Considin...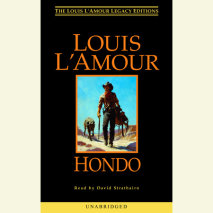 He was etched by the desert's howling winds, a big, broad-shouldered man who knew the ways of the Apache and the ways of staying alive. She was a woman alone raising a young son on a remote Arizona ranch. And between Hondo Lane and Angie Lowe w...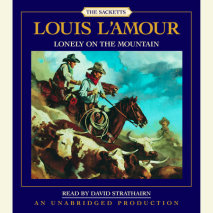 In Lonely on the Mountain, Louis L'Amour's solitary wandering Sackett brothers make a stand together—to save one of their own.The rare letters Tell Sackett received always had trouble inside. And the terse note from his cousin Logan...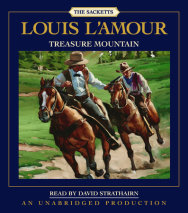 In Treasure Mountain, Louis L'Amour delivers a robust story of two brothers searching to learn the fate of their missing father—and finding themselves in a struggle just to stay alive.Orrin and Tell Sackett had come to exotic New Orleans ...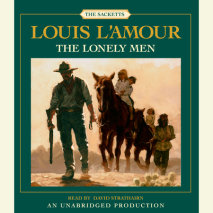 In The Lonely Men, Louis L'Amour spins the tale of a man who must elude an Apache trap—only to discover that his greatest enemy might be very close to home.Tell Sackett had fought his share of Indians and managed to take something of valu...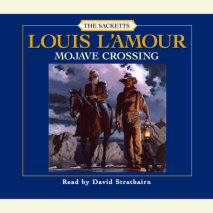 Louis L'Amour takes William Tell Sackett on a treacherous passage from the Arizona goldfields to the booming town of Los Angeles. Tell Sackett was no ladies' man, but he could spot trouble easily enough. And Dorinda Robiseau was the kind ...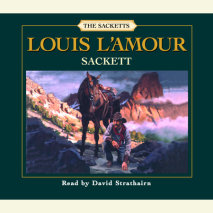 William Tell Sackett had followed a different path from his younger brothers, but his name, like theirs, was spoken with respect and just a little fear.  Where Orrin had brought law and order from New Mexico to the plains of Montana, backed...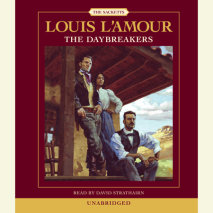 Tyrel Sackett was born into trouble but vowed to justice. After having to kill a man in Tennessee, he hit the trail west with his brother Orrin. Those were the years when decent men and women lived in fear of Indians, rustlers, and killers, but the S...