A celebration of the great speeches of world history and cultural life. A VINTAGE ORIGINALIn this exuberant collection, acclaimed historian Simon Sebag Montefiore takes us on a journey from ancient times to the twenty-first century. Some speeches are...
A fascinating new volume of messages about fatherhood, from the author of the bestselling Letters of Note collections.In Letters of Note: Fathers, Shaun Usher collects together remarkable correspondence by and about fathers, including proud parental ...
NATIONAL BESTSELLER • "A beautifully written, extraordinary quest in which two ordinary, overlooked women embark on an unlikely scientific expedition to the South Seas."—Helen Simonson, author of Major Pettigrew's La...
Outstanding selection of great letters from ancient times to the 21st century, touching on power, love, art, sex, faith, and war.Written in History: Letters that Changed the World celebrates the great letters of world history, and cultural and person...
A NEW YORK TIMES BESTSELLERChosen as a BEST BOOK OF THE YEAR by NPR, the New York Public Library, Amazon, the Seattle Times, the Washington Independent Review of Books, PopSugar, the Minneapolis Star Tribune, BookBrowse, the Spectator, and the Times ...
The New York Times bestselling novel that has been called "a tour de force" (Wall Street Journal), "unputdownable" (The Washington Post), "a delicious hothouse of a novel" (USA Today), "effortless" (The...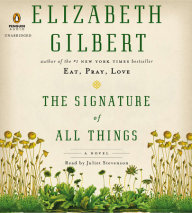 A glorious, sweeping novel of desire, ambition, and the thirst for knowledge, from the #1 New York Times bestselling author of Eat, Pray, Love and Committed. In The Signature of All Things, Elizabeth Gilbert returns to f...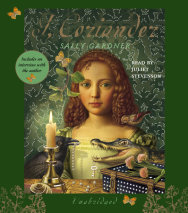 It is night, and I have lit the first of seven candles to write my story by. My name is Coriander Hobie, and I have a great many things to tell–of silver shoes that tempted me and an alligator most rare; of London, the home of my childhood, and...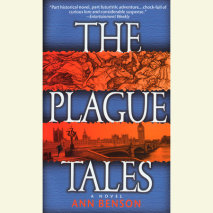 Fourteenth-century physician Alejandro Guzman, caught performing an autopsy in Spain, flees across Europe at the time of the Black Death to escape execution for his heretical deed. When he arrives in the Papal city of Avignon, he is conscripted again...