Chaz Perrone might be the only marine scientist in the world who doesn't know which way the Gulf Stream runs. He might also be the only one who went into biology just to make a killing, and now he's found a way–doctoring water sampl...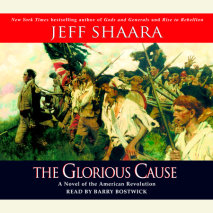 In Rise to Rebellion, bestselling author Jeff Shaara captured the origins of the American Revolution as brilliantly as he depicted the Civil War in Gods and Generals and The Last Full Measure. Now he continues the amazing saga of how thirteen colonie...
Now abridged for young people, Flags of Our Fathers is the unforgettable chronicle of perhaps the most famous moment in American military history: the raising of the U. S. flag at Iwo Jima. Here is the true story behind the immortal photograph that...