Winner of the Harper Lee Prize for Legal Fiction"If you liked The Help, you'll love this one!"--EW.comIn a novel that "brings authentic history to light,"* a young female attorney from New York City attempts the impossible in 1946: a...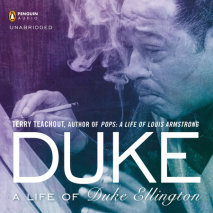 A major new biography of Duke Ellington from the acclaimed author of Pops: A Life of Louis Armstrong Edward Kennedy "Duke" Ellington was the greatest jazz composer of the twentieth century—and an impenetrably enigmatic personal...
Such is our task, and such lies before us all: Liberty or Death.       In the summer of 1775, fleeing from a death sentence, Octavian and his tutor, Dr. Trefusis, escape through rising tides and pouring rain to find...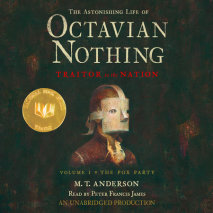 He is a boy dressed in silks and white wigs and given the best of classical educations. Raised by a mysterious group of rational philosophers known only by numbers, the boy and his mother–a princess in exile from a faraway land–are the on...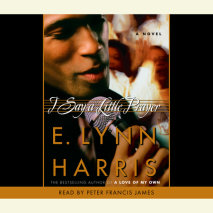 Bestselling author E. Lynn Harris is back with another sexy, shocking, and immensely satisfying novel that explores some of today's toughest and most timely issues.Chauncey Greer is the owner of Cute Boy Card Company, a thriving company in Atla...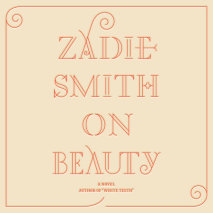 Winner of the 2006 Orange Prize for fiction, another bestselling masterwork from the celebrated author of Swing Time and White TeethHaving hit bestseller lists from the New York Times to the San Francisco Chron...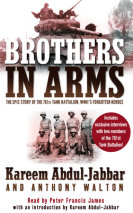 A powerful wartime saga in the bestselling tradition of Flags of Our Fathers, Brothers in Arms recounts the extraordinary story of the 761st Tank Battalion, the first all-black armored unit to see combat in World War II.
An extraordinary fiction debut: a large, stirring novel of suspense that is, at the same time, a work of brilliantly astute social observation. The Emperor of Ocean Park is set in two privileged worlds: the upper crust African American society of the...
When her wedding to John "Basil" Henderson didn't come off as planned, Yancey Harrington Braxton flew off to L.A. and remade herself as mega-diva Yancey B. And Basil started concentrating on his career as a high-powered sports ag...