Red Schuhart is a stalker, one of those young rebels who are compelled, in spite of extreme danger, to venture illegally into the Zone to collect the mysterious artifacts that the alien visitors left scattered around. His life is dominated by the pla...
A new caliber of thriller set at the collision of '60s counterculture and the rise of dark forces in world government. Heroes creator Tim Kring injects history with a supernatural, hallucinogenic what-if. Set in the crucible of the 1960s, ...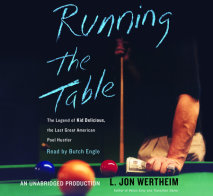 In many sports, the pinnacle is Wheaties-box fame and notoriety. But in the world of pool, notoriety is the last thing a hustler desires. Such is the dilemma that faces Danny Basavich, an affable, generously proportioned Jewish kid from Jersey, who f...