Pinerolo, Italy. April 1945. At a fascist conference, a writer disappears and is found dead at the bottom of a cliff. Thirty years later, a young man—a political activist or maybe a terrorist—interviews the survivors to try to uncover the...
A member of the greatest generation looks back on the loves and losses of his past and comes to treasure the present anew in this poignant and thoughtful new novel from a modern masterStewart O'Nan is renowned for illuminating the unexpected grace of...
 It all started when Jeff Guinn was assigned to write a piece full of little-known facts about Christmas for his paper, The Fort Worth Star-Telegram. A few months later, he received a call from a gentleman who told him that he showed the story t...
A supernatural story of love, ghosts, and madness as a young couple, newly engaged, become caretakers of a historic museum.When Nick Beron and Hannah Rampe decide to move from New York City to the tiny upstate town of Hibernia, they aren't exactly ru...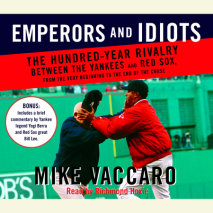 The New York Yankees. The Boston Red Sox. For a hundred years, no two teams have locked horns as fiercely or as frequently – and no two seasons frame the colossal battle more perfectly than 2003 and 2004. Now, with incredible energy and acce...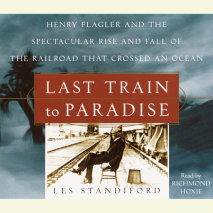 The fast-paced and gripping true account of the extraordinary construction and spectacular demise of the Key West Railroad—one of the greatest engineering feats ever undertaken, destroyed in one fell swoop by the strongest storm ever to h...