A brilliant novel from the bestselling author of High Fidelity, About a Boy, and A Long Way Down.Set in 1960's London, Funny Girl is a lively account of the adventures of the intrepid young Sophie Straw as she navig...
• Pride and Prejudice was only half the story •   If Elizabeth Bennet had the washing of her own petticoats, Sarah often thought, she'd most likely be a sight more careful with them.   In this irresistibly imagined belowstai...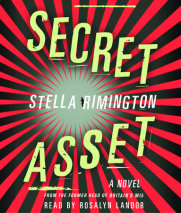 With her debut novel, At Risk, Stella Rimington introduced us to Liz Carlyle–a smart, impassioned MI5 intelligence officer whose talents and ambitions are counterbalanced by an abiding awareness of her job's moral complexities. In Secret ...
For every woman trying to strike that impossible balance between work and home-and pretending that she has-and for every woman who has wanted to hurl the acquaintance who coos admiringly, "Honestly, I just don't know how you do it," out a w...