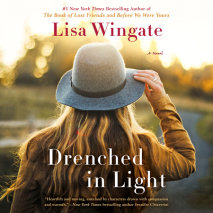 Once a gifted ballet dancer, Julia Costell buckled under the demands of a professional dance career, and has landed with a thud in an unglamorous job as a guidance counselor at a performing arts high school. Living back home with her parents and feel...
NEW YORK TIMES BESTSELLER • FINALIST FOR THE ITW THRILLER AWARD • Perfect husband. Perfect father. Perfect liar? "Terrific."—John Grisham "Superb."—Lee Child "Breathtaking, heart-pounding.&rdqu...
The more things change. . . .   As far as Haven is concerned, there's just too much going on.   Everything is changing, and she's not sure where she fits in.   Then her sister's old boyfriend shows up, sparking memori...