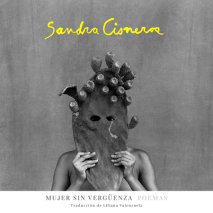 Una valiente colección de poemas nuevos de Sandra Cisneros, autora del libro de mayor venta La casa en Mango Street. Han pasado veintiocho años desde que Sandra Cisneros publicara un libro de poesía. Con decenas de poemas in&ea...
A long-forgotten letter sets off a charged encounter with the past in this poignant and gorgeously told tale masterfully written by Sandra Cisneros, the celebrated bestselling author of The House on Mango Street, in a dual-language edition.As a young...
Celebrado desde su publicación inicial como el relato clásico de una muchada del barrio latino de Chicago, La casa en Mango Street has sido elogadio por los críticos, acogido por los niños y sus padres y abuelos y estudiado por to...